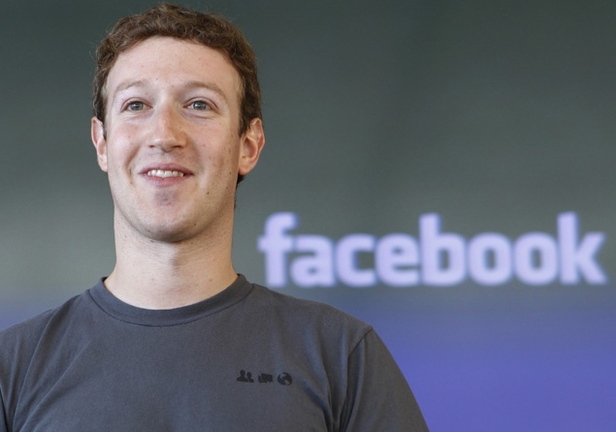 Facebook goes public at a $100-Billion valuation! Is this a Joke?
On Friday/May/18 Facebook went public at a $100-Billion valuation, raising $16-Billion, which is 16 1000 Million Dollars!
The $100-Billion IPO of Facebook is another reminder of what is so wrong with this country.
1st, just think: while avg American business cannot obtain even a relatively pathetic $500K to launch a new venture or finance their current business, since only way that avg American business can obtain capital is by borrowing against equity of their house, and as we know unless you live in New York, San Francisco, DC, your home equity is not much, during same time VC Wall Street gang backed companies can raise $50-Million, $100-Million, $250-Million. $1,000 Million (aka Billion) on a drop of a hat as per $50-Million raised by Quora which has NO revenues, $100 Million raised by Pinterest which has NO
revenues, etc. etc. and the Multi-Billion Dollar IPOs of Zynga, Groupon, Facebook, etc.
And to add insult to injury, this same VC Wall Street gang via right-wing Media they control, keep repeating such non-sense as:
"Fed printing money", "Fed Easing", "QEX" etc
when again ONLY VC Wall Street gang has access to any 100s of Million or Billions they want while rest of the country is starved of capital.
2nd, there is not a SINGLE feature that Facebook has that you need that you cannot get from 100 different means. After all, there are many Social networks out there, and there will be MANY more since all it takes is about 8 to 10 top programmers and a year to launch a new Social network. Here are some example Social Network sites:
DeviantArt.com
Anoox.com
LiveJournal.com
Orkut.com
Myspace.com
So unless Facebook is supposed to become the only Social Network out there, or it is to somehow eliminate all the current many competing Social Networks, and many more to come, then there is NO way that Facebook can even claim a $10-Billion valuation. After all Facebooks only source of revenue is Advertising, and companies with far more Advertising revenue sources such as Viacom are selling for far less.
Now lets also state this fact: that a Social Network is a very powerful medium for connecting people with one another around subject matters that interests them, and thereby monetize this network via sale of Advertising. After all where you are reading this article is the ultimate example of the power of the
Social Network, since this article is appearing on realnewspost.com which is a Social Networking based News service. With that said, no one company is going to monopolize the Social Network. In fact after a certain size, the larger a Social Network gets, the less attractive it will become to the more tech savoy and thoughtful users, the exact type that typical Advertisers want to reach.
To put it another way, there are many businesses that cannot be monopolized by Wall Street into 1 or 2 giant companies which is Wall Streets Modus Operandi for every business sector, so that a few people at the top get richer and richer. As an example, take the Restaurant business. That is just as a Social Network is a very valuable service and people could not live without it in today's Internet connected World, a Restaurant is a very valuable service too and People by and large cannot live without it, but this does not mean that Peoples exclusive choice for eating World Wide would be McDonald, as much as Wall Street would like that to be the case. Why? Because as a Restaurant becomes larger and larger, it looses many of the reasons why a Restaurant appeals to many, not all, but many, from lack of quality, to lack of focus on a theme that is appealing to niche audience, to wanting to experience new tastes & cultures, etc. And the same reasons and many more come into play as to why for many a Social Network like Facebook is a sort of anti-Social Network much as McDonald for many is a sort of anti-Restaurant, or at the very least they much rather be part of a Social Network that is about a specific idea and has a mission beyond making as much money as possible which naturally has to be the mission of a company valued at $100-Billion.
So what is going to happen in the Social Network market is that there will be 100s and 100s of $100-Mill to $1-Billion valuation Social Networks rather than one at $100-Billion.
Facebook represents the power of Wall Street owned Media to brain wash
Now just think that leading to Facebook IPO the entire US Media, aka Wall Street owned Media, on queue started running one story after another, in the 10s of 1000s, of how wonderful Facebook is, how its founder Zuckerberg is a genius from Harvard with his $10 fleece hoodie to boot, how this 25 year old with Zuckerberg and that 27 year with Zuckerberg will become a Billionaire, how we are "Facebook Nation" was repeated by Wall Street Journal, New York Times, CNN, ABC, CBS, etc. without barely any opposing views, as to why Facebook is Ok but hardly worth $5-Bill set aside $100-Bill. And in fact large parts of US Media, such as CNBC, shut off their comment sections about Facebook related articles.
So the Facebook brain washing Media coverage is a reminder of how it is that it is 2012 and US still does not have something as necessary for well being of the Nation as Universal Government run Socialized Health care (NHS), something that would save American people $1-Trillion per year while giving health care to all.
Because on command from Wall Street, Wall Street owned Media, aka right-wing lying Media, which is almost entire US Media, will start selling any point, or repeating any lie, no matter how indefensible that lie and con job is.
So just think, while average American after a life time of work has less than $30,000 in net worth, excluding their house, according to Wall Street the following 20 year olds have worked so hard to be worth in Multi-Billion of Dollars:
Mark Zuckerberg $19,253,605,209
Dustin Moskovitz $5,111,539,856
Sean Parker $2,662,984,684
Hardy har har if Wall Street and Wall Street owned Media think this is a funny joke, or if they think they can continue running this Con Job on the American People.
---
Reference data
Quora to Raise $50 Million
http://go.bloomberg.com/tech-deals/2012-05-15-quora-taps-thiel-and-facebook-connections-to-raise-50-million/
Pinterest Raises $100 Million With $1.5 Billion Valuation
http://online.wsj.com/article/SB10001424052702303448404577409212961081738.html
Banks not loaning to Small Businesses
http://www.kilkennypeople.ie/news/business/banks-still-not-loaning-money-to-smes-1-3866197
As Americans Get Poorer, Members of Congress Get Richer
http://abcnews.go.com/blogs/politics/2011/12/as-americans-get-poorer-members-of-congress-get-richer/
Small Firms Cannot obtain Capital due to Housing market
http://www.cnbc.com/id/47613980